UPDATED ON MAY 14TH, 2018
WE HAVE A VARIETY OF AGES OF CATS READY FOR THEIR NEW HOMES, MOST WILL BE PICTURED BELOW AND MORE INFO CAN BE OBTAINED BY EMAILING ME WITH YOUR QUESTIONS. MINUETS WILL BE LISTED ON THEIR OWN PAGE AS WELL AS THIS PAGE. ADOPTION FEES ON NONSTANDARD ADULTS ARE VERY REASONABLE, THEY HAVE ALL THEIR SHOTS AND HAVE BEEN ALTERED, ALL HAVE GOOD LITTER HABITS AND WOULD LOVE TO BE ONE ON ONE WITH A CARING FAMILY.

MOST AVAILABLE KITTENS WILL BE LISTED BELOW, BUT PLEASE INQUIRE IF THERE ISN'T ANYTHING THAT INTERESTS YOU, MAYBE I HAVE SOMETHING NEW AND UPCOMING ON THE WAY.

We usually have kittens available at all times, available kittens will be posted below with their photos with a brief description. All kittens bought as pets will come with a spay/neuter agreement if they are too young to be altered by my vet. All kittens will come with a health guarantee. All kittens are registered wtih TICA (The International Cat Association). We require a nonrefundable $100 deposit when a choice is made with balance due by the time the kittens is 12 weeks old, no exceptions. All kittens will be vaccinated with the FVRCP booster at least twice. If a Standard kitten is bought as a PET, a nonstandard may be offered for free as a playmate.
Standard kittens = Short legs

Nonstandard kittens = Regular legs

******We Reserve the right to refuse the sale of any of our kittens/cats to anyone at anytime for any reason. We care deeply for all our animals and wish them to have the best homes possible. We also wish to match you up correctly.******

AVAILABLE CATS/KITTENS:
PLEASE CONSIDER GIVING A NON-STANDARD A HOME, THEY HAVE WONDERFUL PERSONALITIES AND WOULD LOVE THEIR OWN FAMILIES....I have some beautifully colored Non-standards needing homes and adoption fees are to cover altering costs as well as shots....
Here are cats/kittens still needing homes, adoption fees will vary, but mostly just want them to have good homes....

Here is Lily, she is a NS Minuet that is a very sweet cat and would really like her own family to call her own: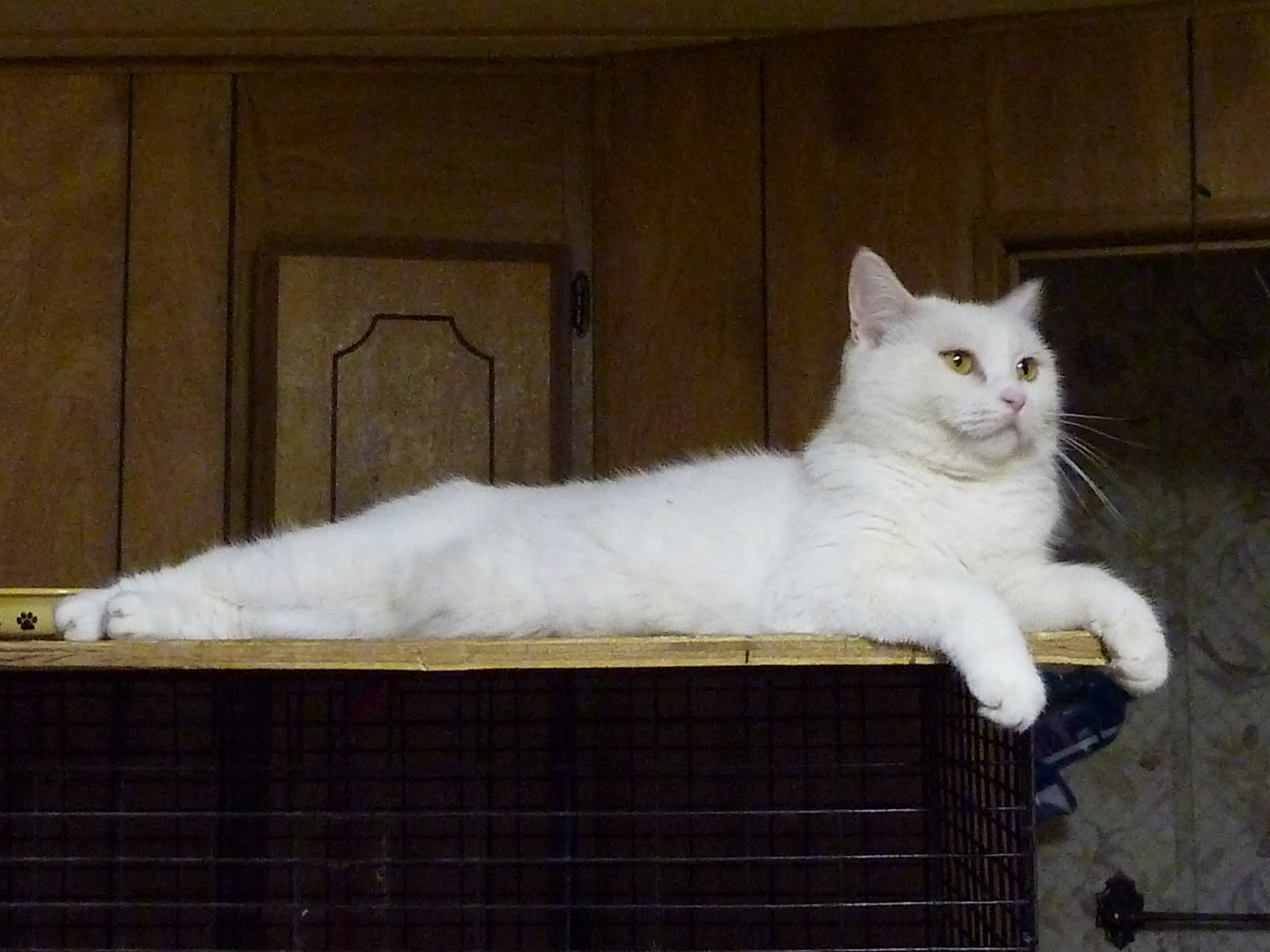 Here IS Sweetie, She is the nonstandard Minuet that is the last of the litter left and still looking for a home. She is very sweet and loves attention. She is good with other cats and dogs, she just stays out of the dogs way... She is altered and has all shots, she is free to the right home.......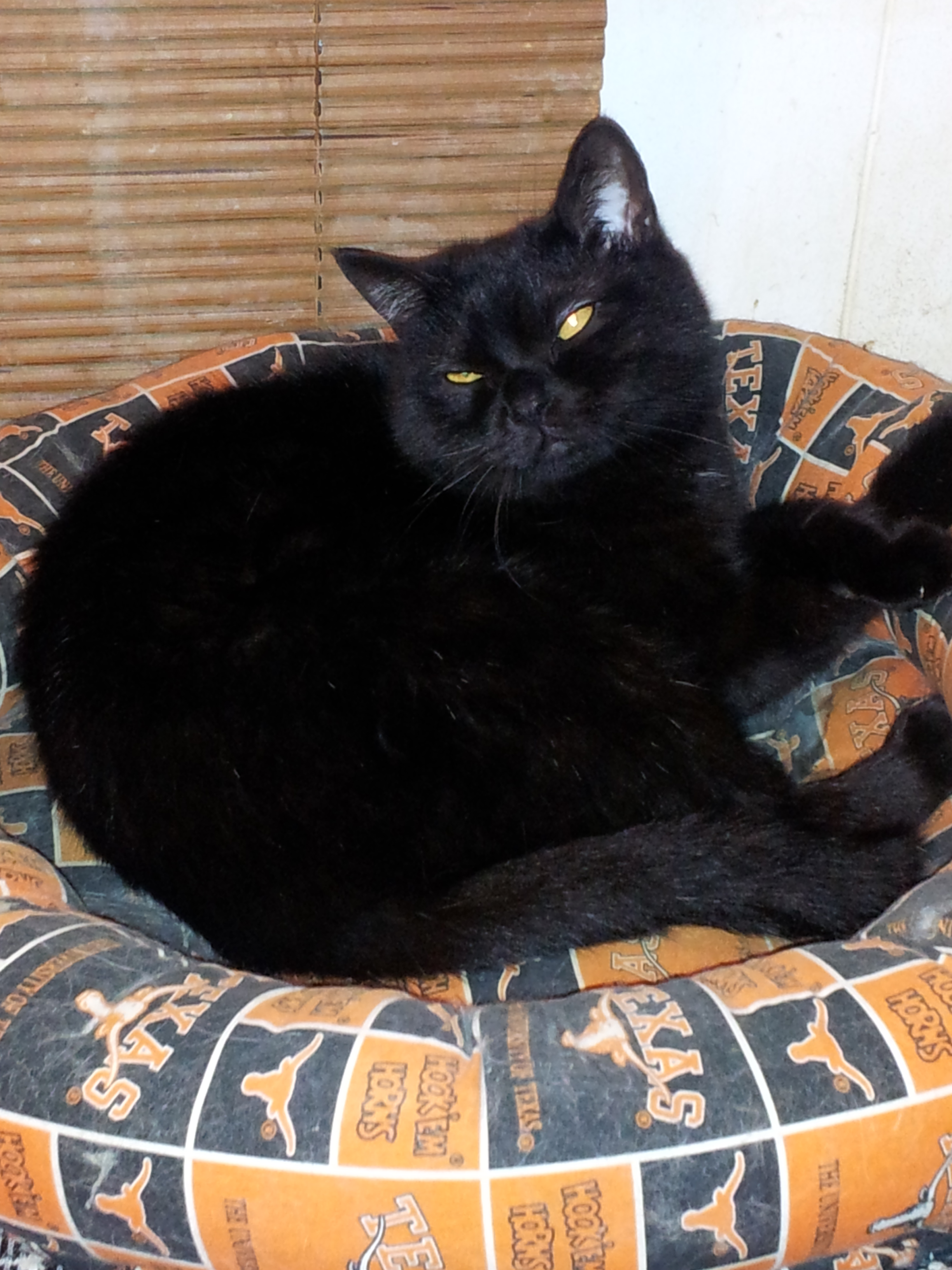 Here is Lancelot a non-standard Napoleon, He will unfortunately need a little maintenance in keeping his eyes clean and his coat brushed, but is a big lush, neutered and ready for his forever home. He loves to be brushed!! He is great with dogs and is fine with most cats, chases to play with them, but most are not amused.....