NOW SHOWING AT YOUR LOCAL TICA CAT SHOW....
Below is a picture of our new American Shorthair "Shyla" that we will begin showing this year and the next picture is of RW SGM Sparky of Bluebonnet, still showing and loving it as HHP, he is a nonstandard napoleon......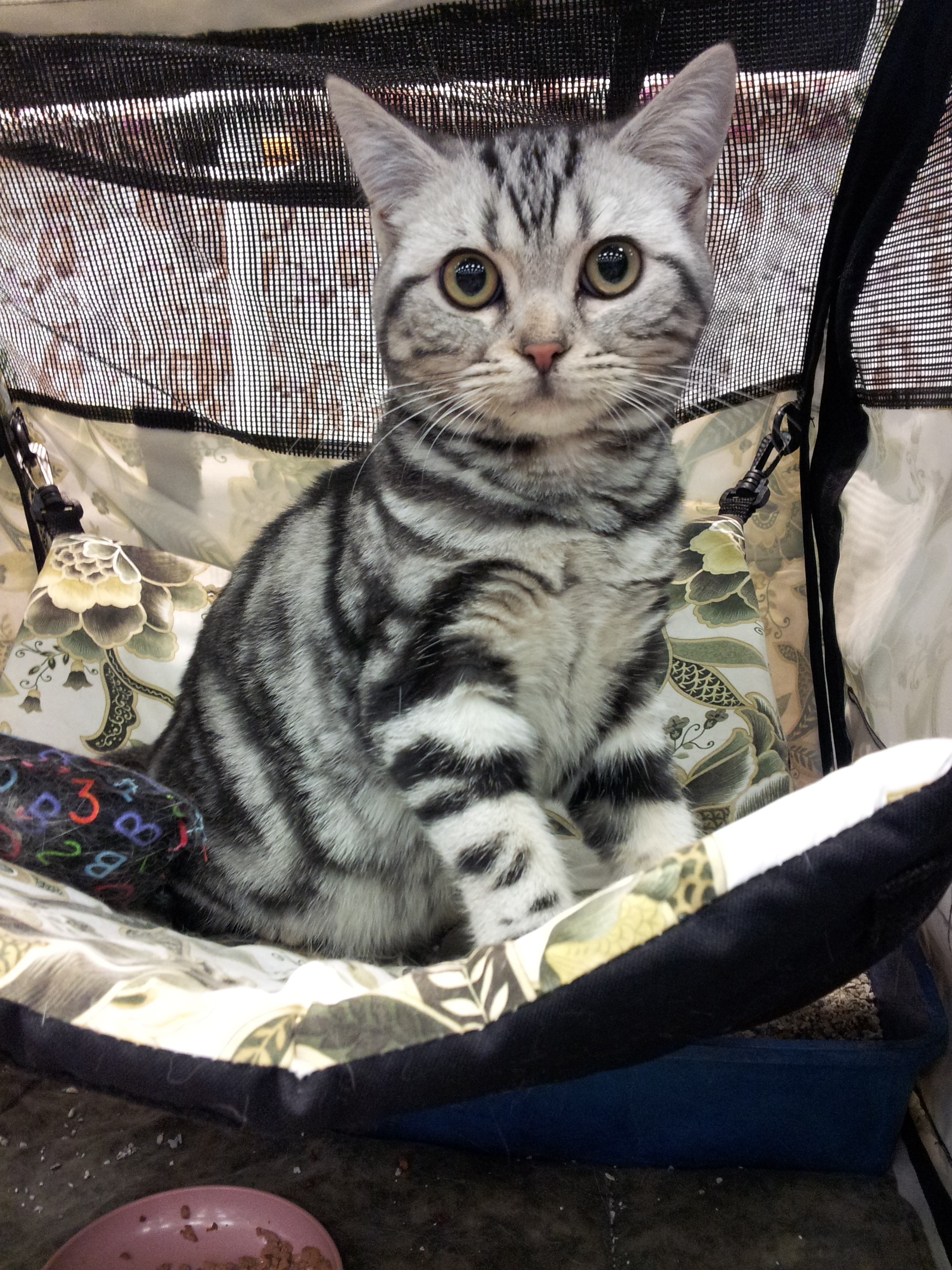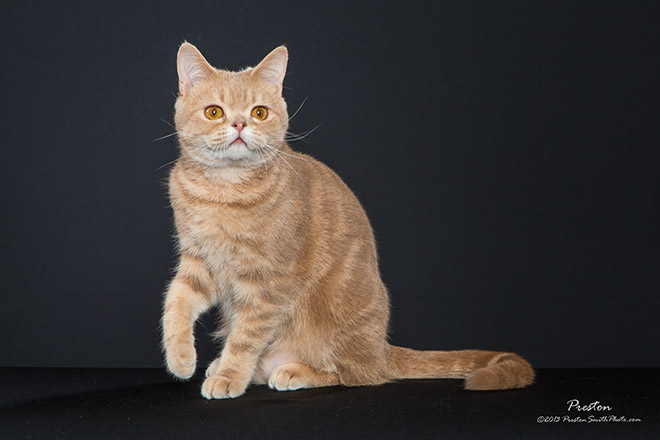 This page was added to post cat showing information and I have added some videos and pictures of some of our show experiences and will try to keep it updated as to who is being shown in the current year.

The top video to the left side is an alter final, I am posting the whole thing so that you can hear what the judge says about each breed placing in the final, the munchkin is Adonis, one we showed until he found his forever home with Sherry.
Third video is judge Fate Mays doing his household pet kitten final and our Sophia, a first generation Napoleon is in there, the one he has fun playing with the toy....She was second Best HHP kitten.
Second video is same show with John Creech giving his Alter final and Adonis made that one also....
More to come later...if you have suggestions of what you would like to see, drop me an email and I'll see what I can do...
A picture of my cage set up at the Mission City Cat Show---April 2011